Business Online Savings Account
An online savings account for businesses with all the convenience of a regular transaction account.
This business online savings account is for those who prefer to transact online and earn a competitive rate of interest, but also wish to access their funds through other means, such as through a branch or via ATM or EFTPOS. It is an account that you do not have to link to another account, nor do you have to wait for your funds to be transferred from another account, before you can access your money.
For the serious saver, an online savings account is ideal for managing your money in one place knowing you have access to your money whenever you need it.
Awarded a 5-Star Canstar Rating in 2021 for the fourth consecutive year*
High rate of interest paid on balances as low as $1
No monthly account keeping fees
No minimum balance
Funds available 24 hours a day, 7 days a week through internet banking, ATM and EFTPOS anywhere in Australia
Access funds at over 29 million outlets worldwide with a Visa Debit payWave Card.
Access funds over the counter at any of our branches, via direct debit and make periodical payments
Salary, dividends or other income can be directly credited to the account
Interest calculated daily, and paid monthly
Check your balance at any time via our mobile app, aba.mobile
Receive regular statements
Australian Government Guaranteed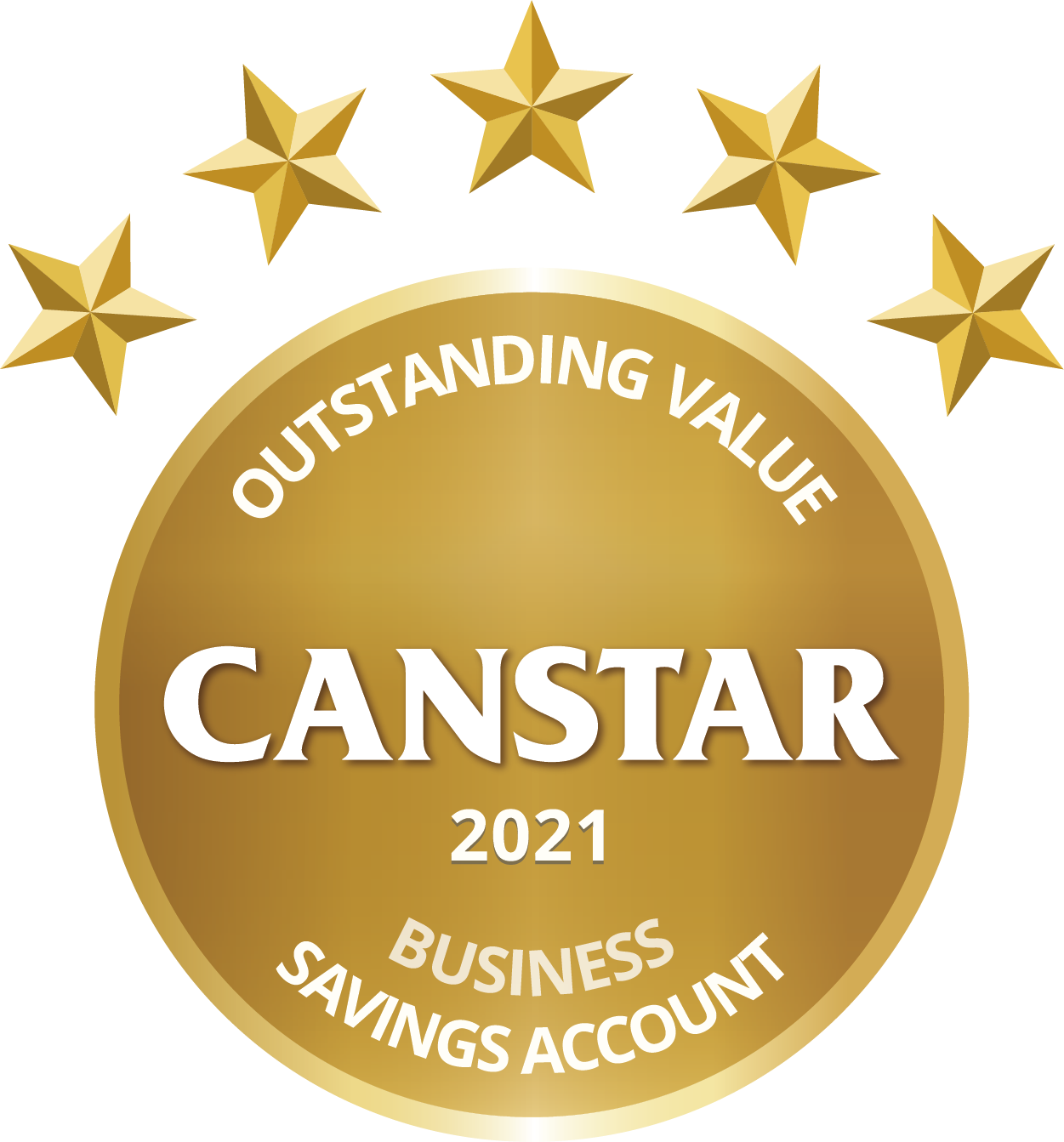 * The Canstar 5-Star Rating for Outstanding Value Business Savings Account was awarded on 8 July 2021 for our Business Online Savings Account in the Business Saver category. **The Mozo Experts Choice award in the Small Business No Strings Savings category was awarded on 20 February 2020 for our Business Online Savings Account.
Tier
Interest Rate
$0 - $1,999
0.30
$2,000 - $2,999
0.30
$3,000 - $4,999
0.30
$5,000 - $9,999
0.30
$10,000 - $19,999
0.40
$20,000 - $49,999
0.40
$50,000 - $99,999
0.40
$100,000 - $249,999
0.40
$250,000 - $499,999
0.40
$500,000 - $999,999
0.75
$1,000,000 +
0.75
Rates current as of: 17 May 2022 - 2:49pm AEST
Note
Interest paid monthly
All rates are in Australian Dollars unless otherwise stated
Rates subject to change without notice
Savings Goal Calculator
This calculator provides an indication of the approximate amount that will need to be regularly put aside to reach your savings goal. Simply enter your savings goal, the term within which you wish to reach your goal, an annual interest rate, and how often you will put aside funds. Then press the 'Calculate' button to see how much you need to put aside.
Regular Savings Calculator
This calculator provides an indication of how much you can save by regularly putting aside and depositing funds. Simply enter how much you already have saved (initial deposit), an annual interest rate, how often you will put aside funds (deposit frequency), how much you will regularly put aside and for how long, then press the 'Calculate' button.